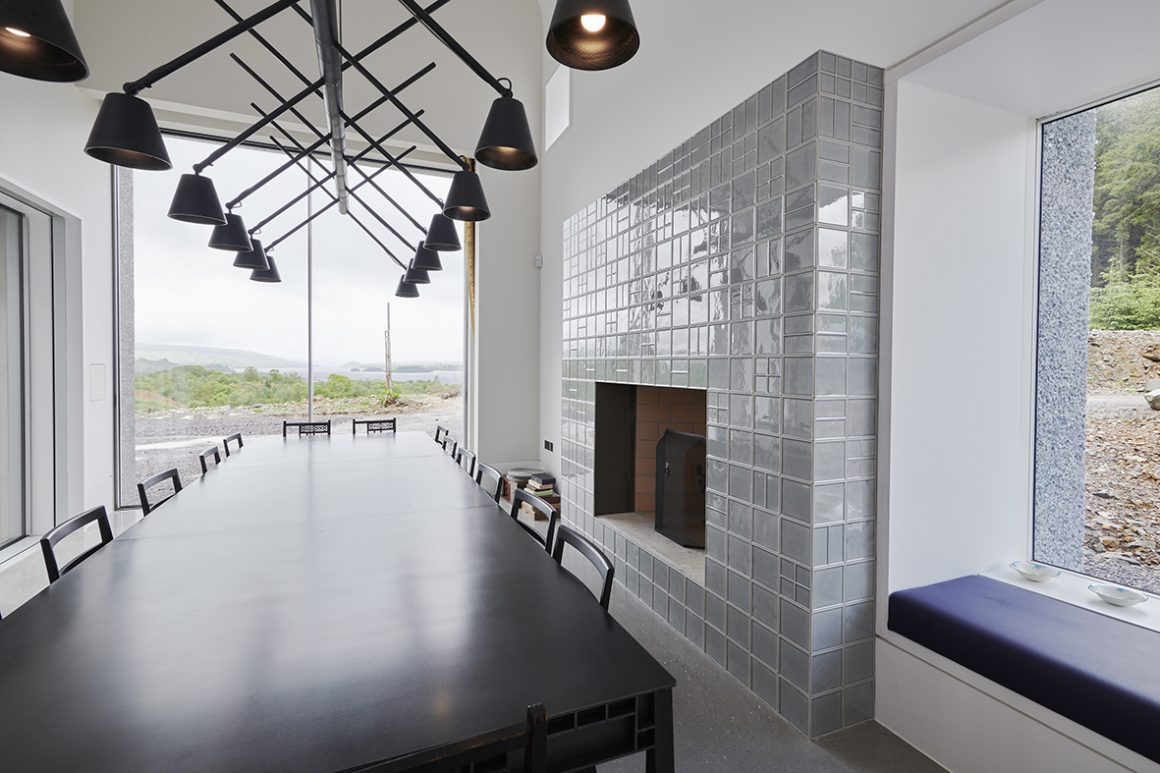 At the end of 2021 I spent two days by Loch Awe installing a bespoke tiled fireplace in the dining room of an extraordinary building designed by Denizen Works. 
The design brief looked for a response to decorative details in the main dining table by designer, Gregor Jenkin and a materials pallet of polished plaster walls, concrete floors, aubergine leather, and an exterior render of recycled crushed television screens. Subtle movement was created through a random repeat of four simple tile motifs, gradually dispersing to a plain tile at the base of the fireplace. The moulded relief tiles were dipped in a translucent grey crackle glaze, reflecting the ever-shifting Scottish light flooding the room from the main window, looking out toward Loch Awe. 
100 Acre Wood was awarded the 2023 RIAS Laurence Mcintosh Interior Architecture Award.

I am grateful to the commissioner and Denizen Works for selecting me for this project and I am hugely grateful to Craven Dunnill Jackfield for partnering with me on product development and manufacturing. Installation was expertly executed by Peter Navratil of Recraft Tiling.
All images by Shannon Tofts