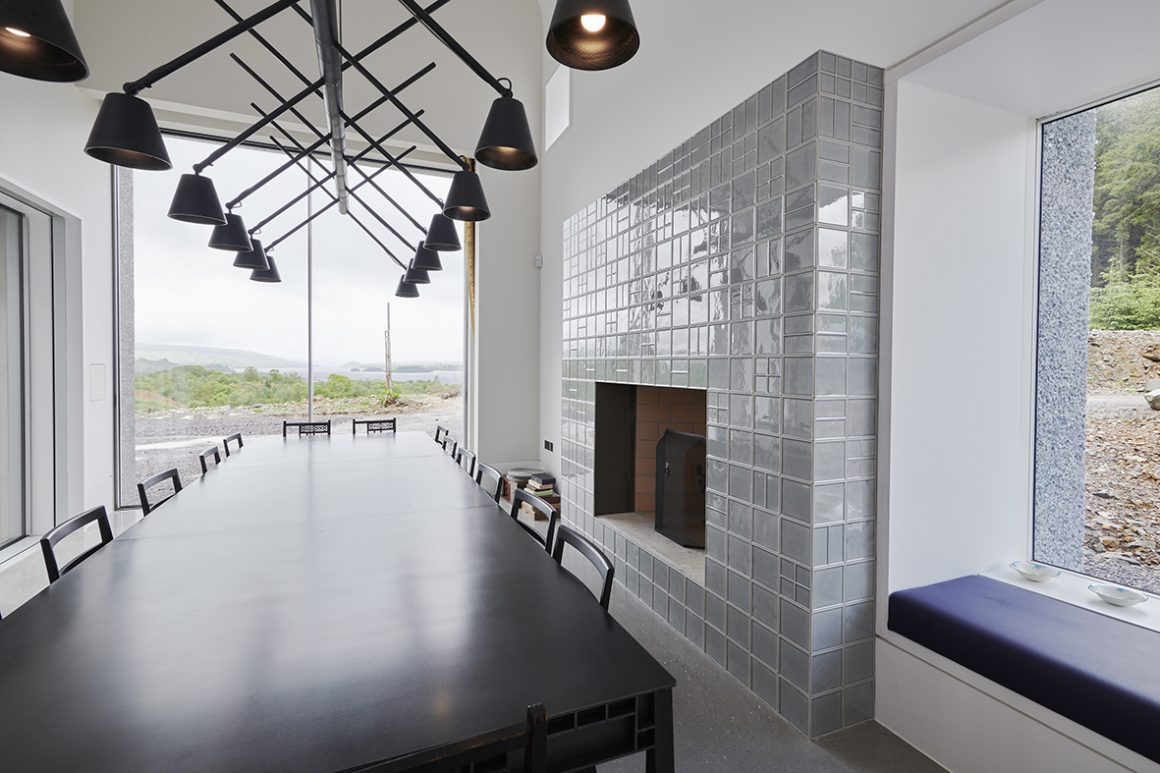 At the end of 2021 I spent two days by Loch Awe installing my first ever tiled fireplace in the dining room of an extraordinary building designed by Denizen Works. The fireplace is positioned in the main dining area of the house alongside a dining table and lighting by South African designer Gregor Jenkin.
The design brief asked for a response to the decorative detailing in the dining table and the materials palette used across the house. The scheme incorporates subtle movement in the repetition of four simple tile motifs, acting as canvases to highlight a translucent grey crackle glaze. The moulded glazed surfaces respond to the ever-shifting Scottish light which floods the room from the main window looking out toward Loch Awe.

I am grateful to the commissioner and Denizen Works for selecting me for this project and I am hugely grateful to Craven Dunnill Jackfield for partnering with me on product development and manufacturing. Installation was expertly executed by Peter Navratil of Recraft Tiling.
All images by Shannon Tofts