I will be presenting two new bodies of work at Formed with Future Heritage, a showcase of established and emerging makers curated by influential design journalist and curator Corinne Julius at Design Centre Chelsea Harbour, 10th to the 14th October 2022.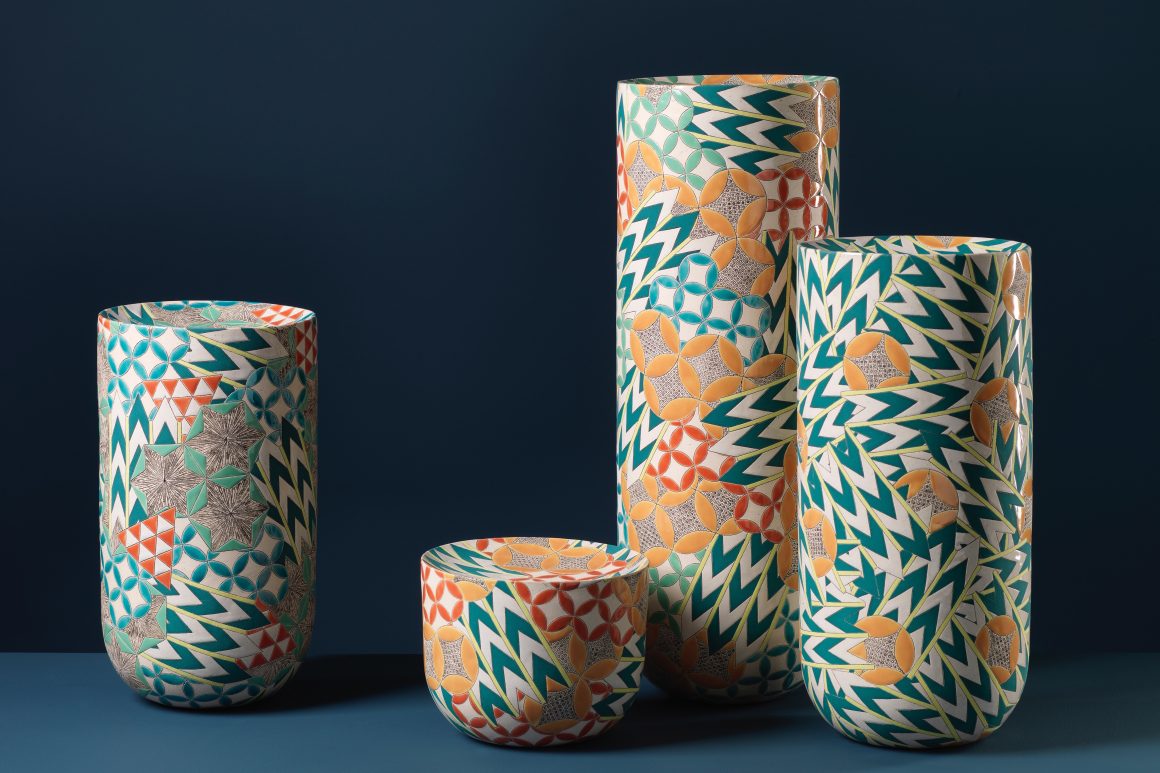 Byzantine is an installation of studio ceramics and wall tiles inspired by the Byzantine pages of The Grammar of Ornament by Owen Jones. The work marks the culmination of my QEST Johnnie Walker Scholarship with Craven Dunnill Jackfield Ltd. This will be the first public showing of work developed during a ten-week period of training on the factory floor at Craven Dunnill Jackfield.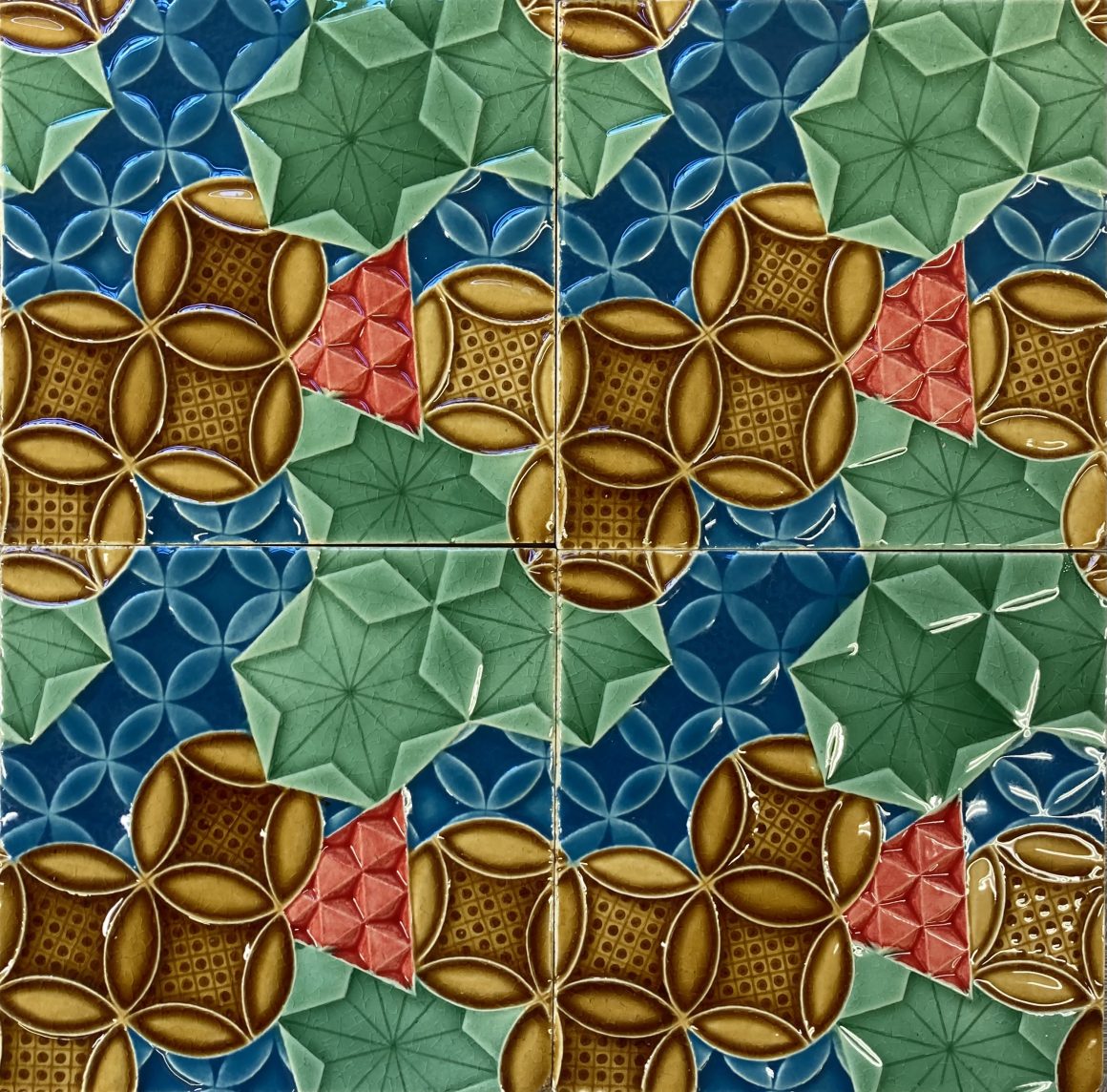 The second collection of work on display will be Imbrication, an ongoing project working with digital artist Sam Healy. Imbrication is a generative digital animation exploring motifs drawn from neoclassical architecture, originally presented on a 4.5-meter high screen at Music Hall Aberdeen.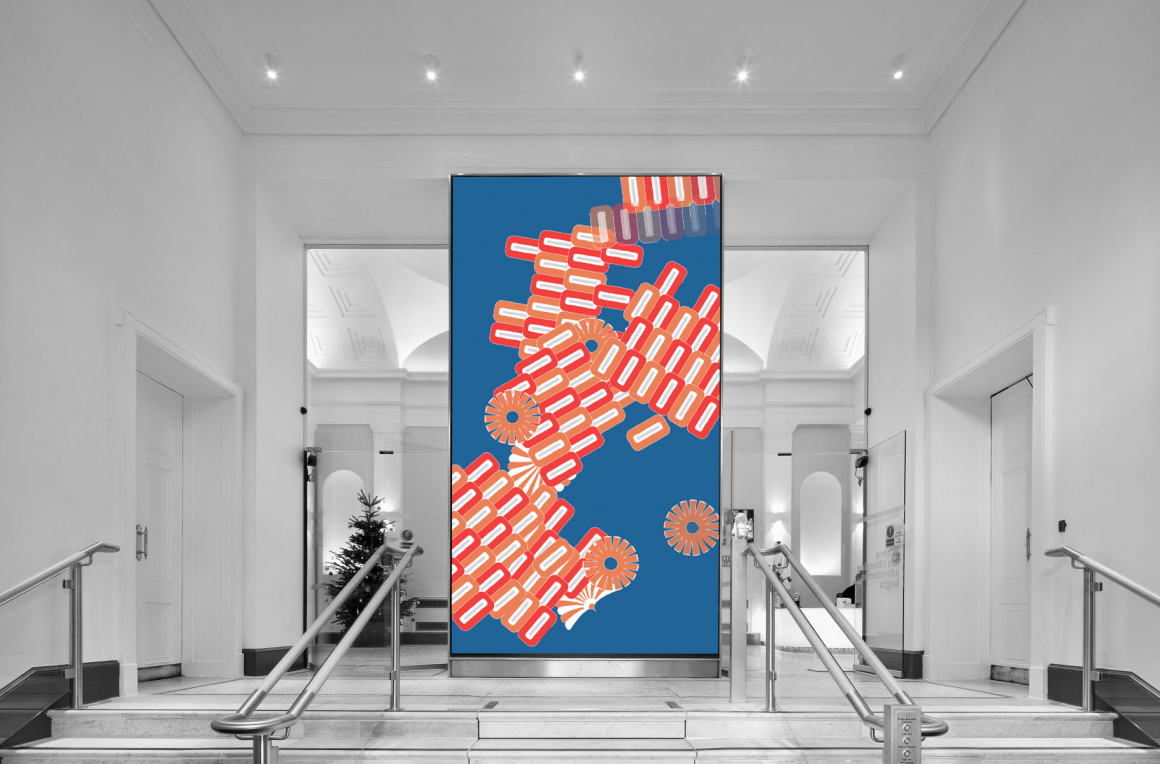 For Formed with Future Heritage, Imbrication has been adapted to be shown at a smaller scale alongside a new collection of studio ceramics made in response to the animation.
Imbrication has been co-commissioned by Aberdeen Performing Arts and New Media Scotlands Alt W Fund with support from Creative Scotland, curated by Mark Daniels. I am grateful to New Media Scotland and Sam Healy for their ongoing support of this project.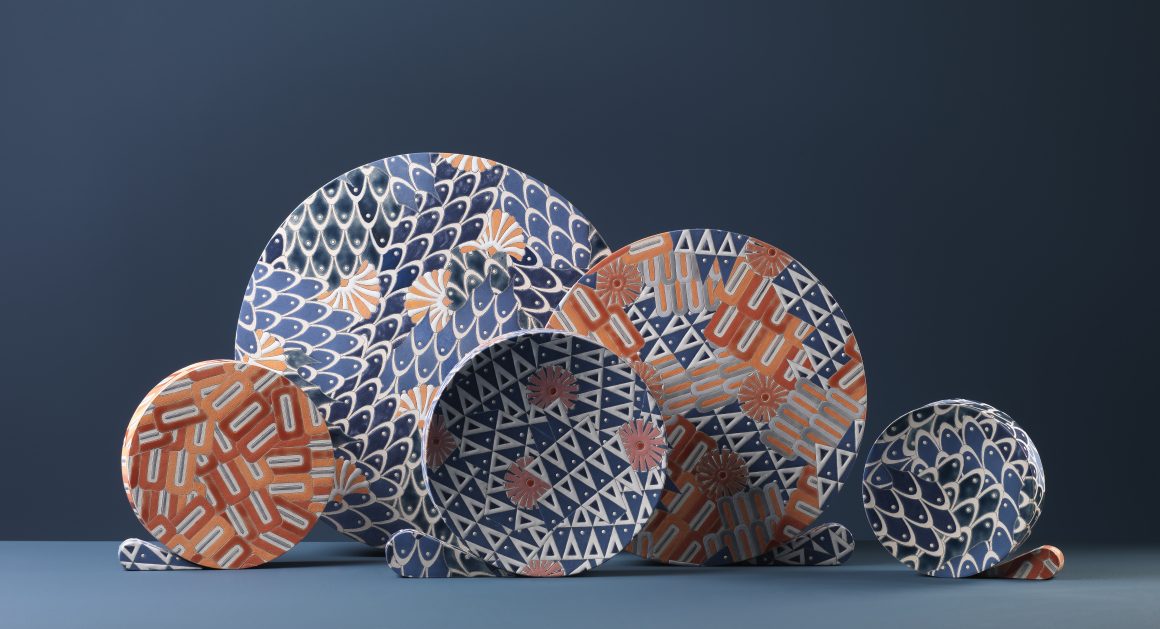 "Buying or commissioning a unique piece of craft has never been more appealing. Formed with Future Heritage aims to bridge the gap between makers and those seeking to buy or commission one-off pieces. In times of mass-production, craft provides an outlet for authenticity and meaning. Interior design plays a vital role in placing craft at the heart of homes, hotels, yachts and public spaces – supporting the careers of makers and exposing the wider world to the power and beauty of the handmade."
9.30am – 5.30pm, 10th – 14th October 2022
Design Centre, Chelsea Harbour, Lots Road, Lonodn, SW10 0XE 
For further details on available work please contact: mail@francespriest.co.uk
Photography by Shannon Tofts