Imbrication, in collaboration with digital artist Sam Healy. Co-commissioned by Aberdeen Performing Arts and New Media Scotland's Alt-w Fund with investment from Creative Scotland.
"Motifs from the realm of decorative art and design dance and evolve on screen, tracing a journey from the ancient, analogue and physical, to the modern, digital and abstract. Craft techniques such as tiling, mosaic, marquetry, weave, and stitch all originated as mathematical pattern structures and here are bought full circle, 're-encoded' as algorithms."
The work was originally conceived for the Stepping in Screen at Music Hall Aberdeen with an online portal where stills from the generative animation could be captured and downloaded as unique artworks.
A new iteration of the work was presented at Formed with Future Heritage at Design Centre Chelsea Harbour in autumn 2022. The digital work was scaled down and accompanied by a collection of ceramic sculptures inspired by the generative animation.
Finally, the work was reconceived as an installation in the Royal Scottish Academy for the 130th Society of Scottish Artists annual exhibition. The work took the form of a floor projection and two sculptures installed in the half-landing of the gallery entrance.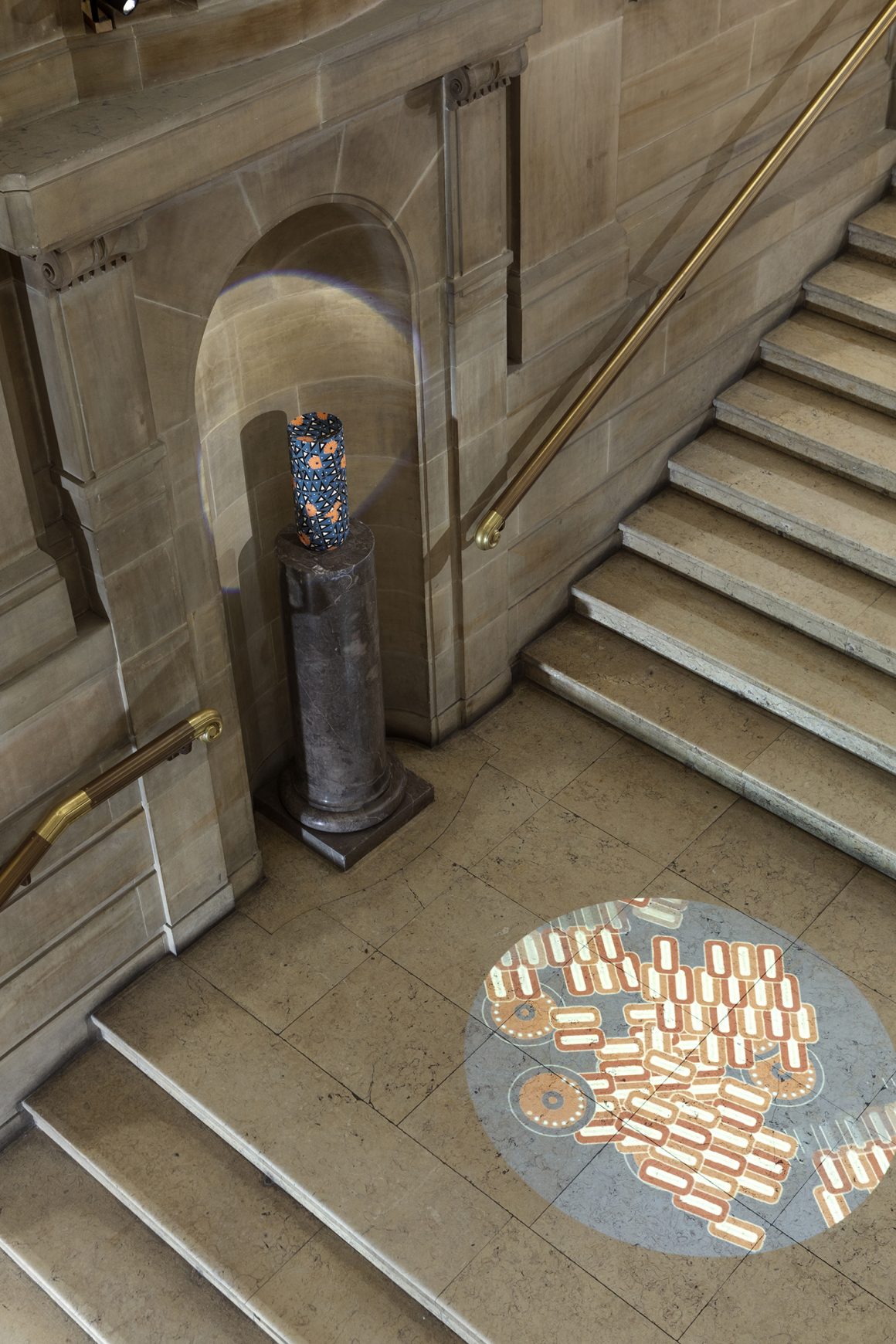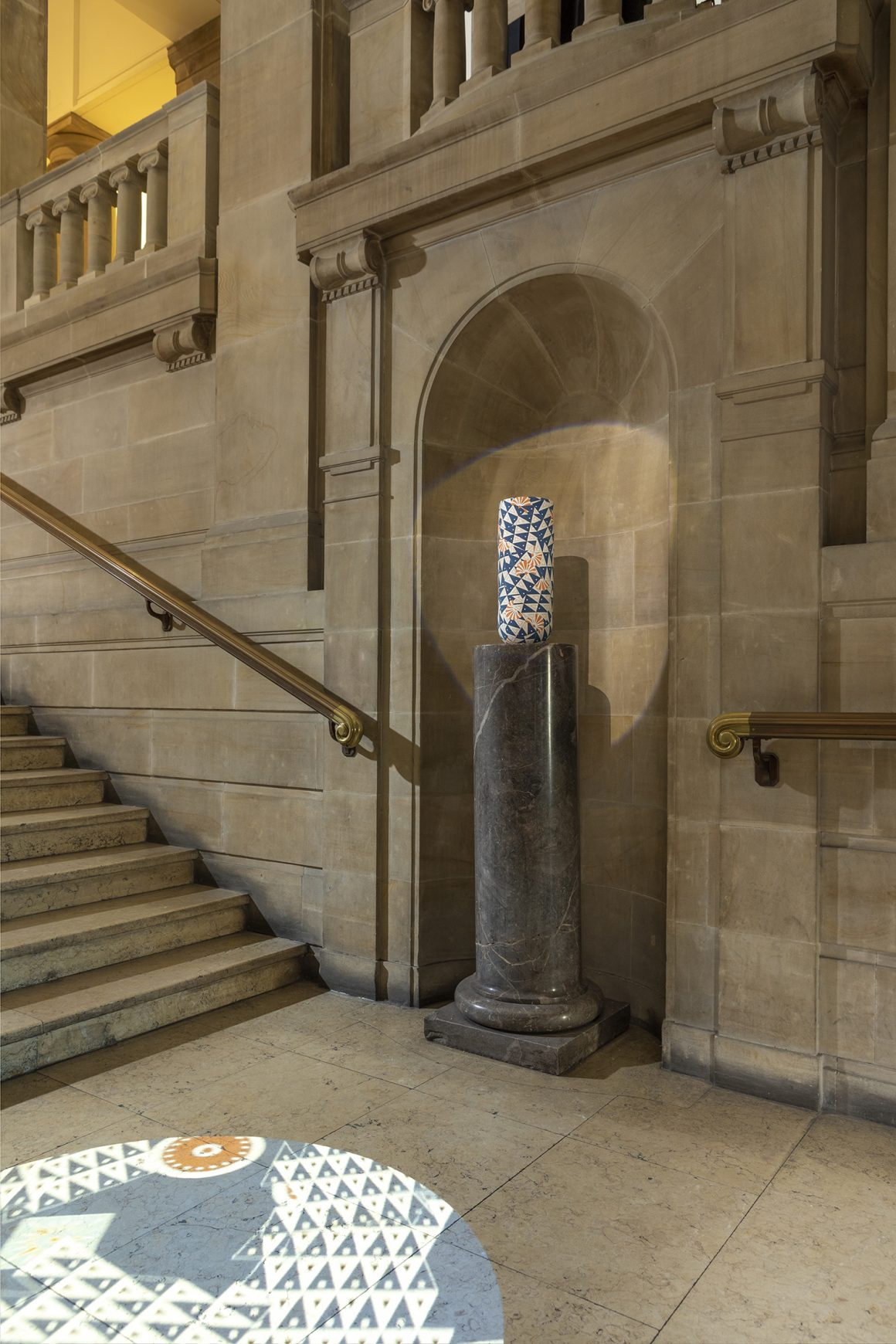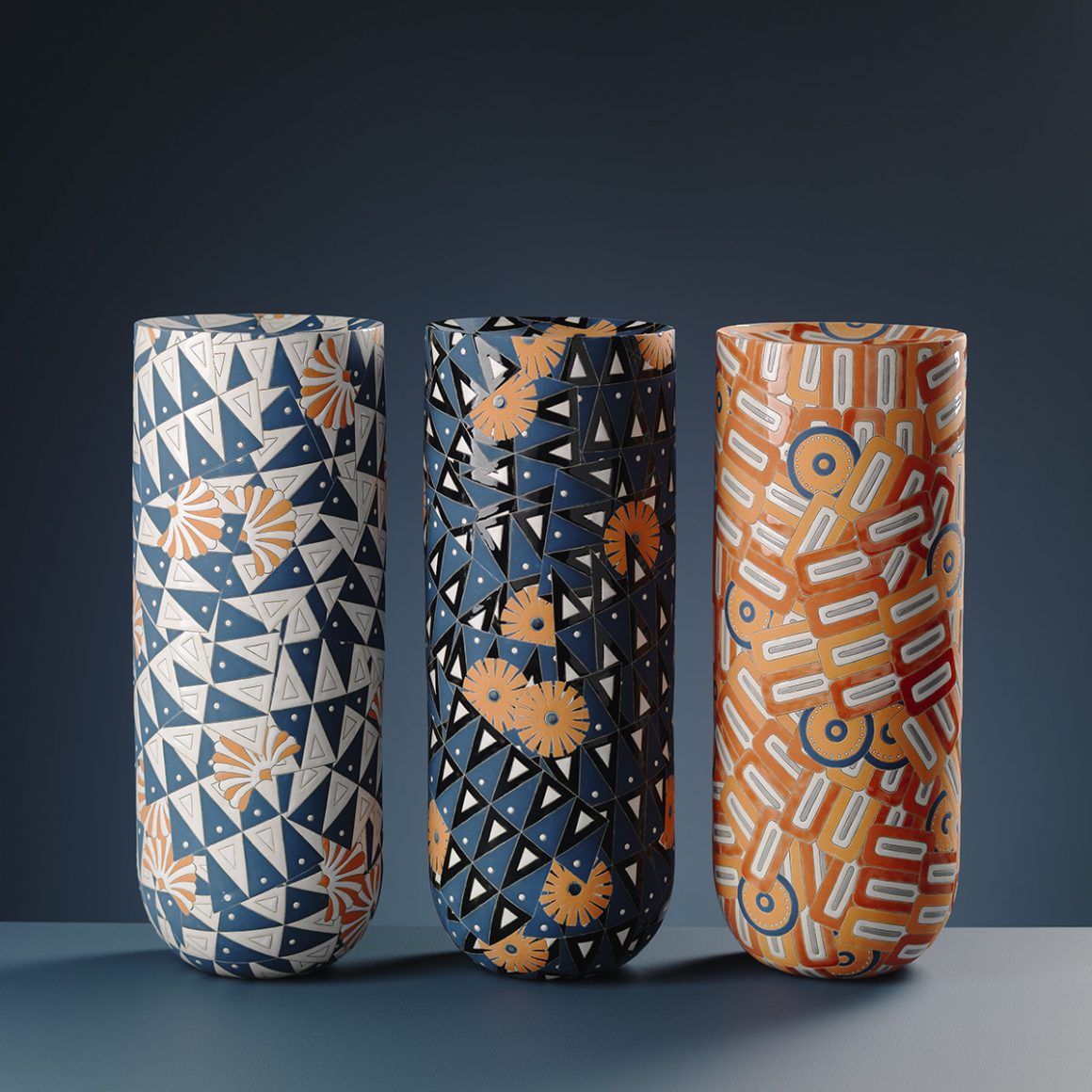 Initiated in Dundee by Scottish Screen, the Alt-w Fund is for practitioners based in Scotland to make and develop new artworks, devices and creative applications that challenge the notions of what new media creativity can be. The fund supports artists to explore experimental and interactive practice, make use of technology as both medium and message, and recognise the changing role that digital culture has in our society. Cycle 14 of the fund will commission and curate work for presentation on the 4.5m high LED screen that welcomes every visitor to the refurbished Music Hall in Aberdeen.
Film and studio photography by Shannon Tofts, Future Heritage Photography by Robert Chadwick, RSA photography by Alix Macintosh