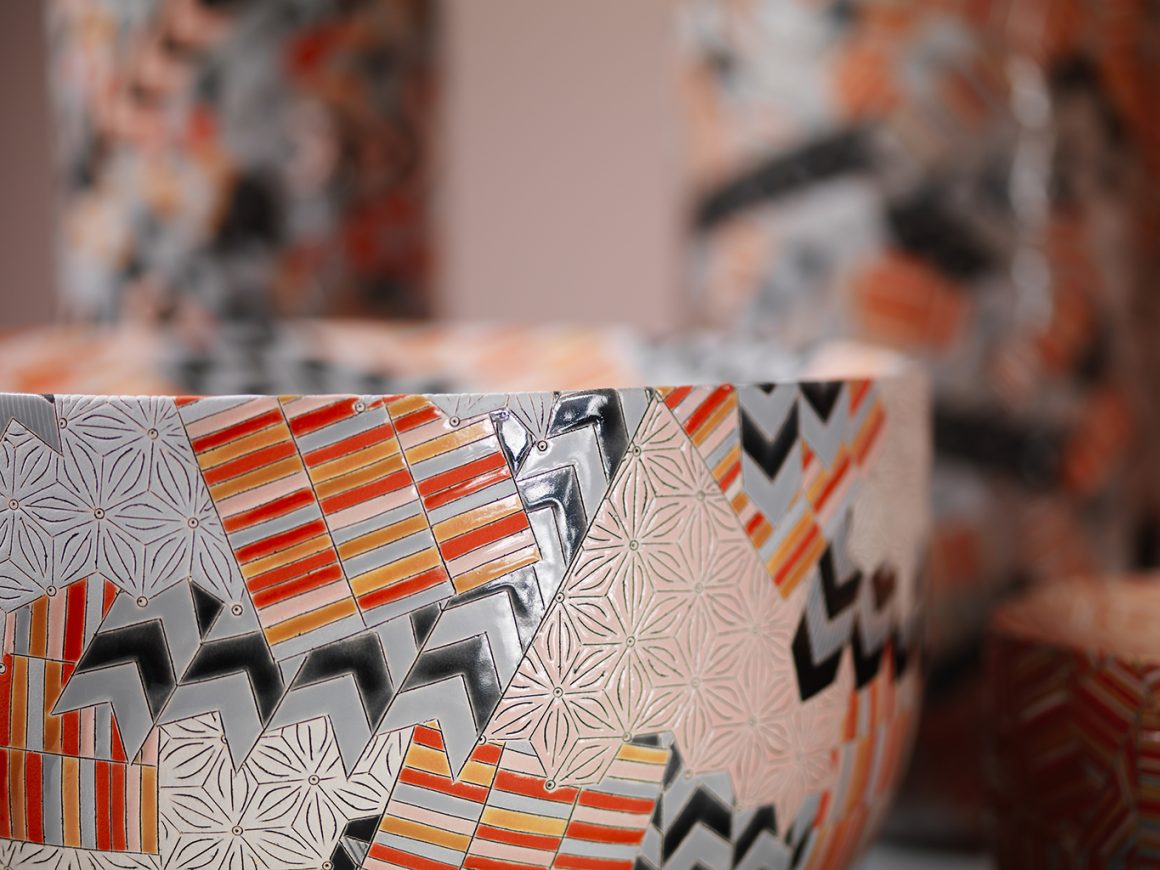 & Gallery Showcase – Chevron | Stripe | Asanoha
3rd – 28th June
The Chevron Stripe Asanoha collection will be on show with &Gallery in Edinburgh from the 3rd – 28th June as part of New Town Art Month – a new festival celebrating Edinburgh's independent gallery quarter.
The Chevron/ Stripe/ Asanoha collection collage together favourite motifs drawn from varied sources, heraldry, modernism and Japanese pattern design. I enjoy this process of sampling and collage, giving a new twist to familiar motifs and creating unexpected relationships. The painterly surfaces are created through a rich colour pallet of coral and ochre, contrasted against soft greys and dense blacks. I have especially enjoyed playing with surface finish, placing matt vitreous slip next to glossy glaze, to create a glint and sparkle as the works catch the light. Hand-drawn enamel transfers create an additional layer of mark-making which becomes apparent on closer inspection.


The collection has been made to work as a whole, offering up the possibility of different compositions and relationships between the group, but each piece can also stand-alone or as part of a pair or trio. The simple shapes of the collection reference vase and drum forms that feel both sculptural and domestic. The concave top of each work encourages the viewer to touch and explore the surface patterns.
As part of the New Town Art Month events programme, I will be giving a gallery talk, dates tbc – Sign up to the &gallery newsletter, or keep an eye on the website for further details.