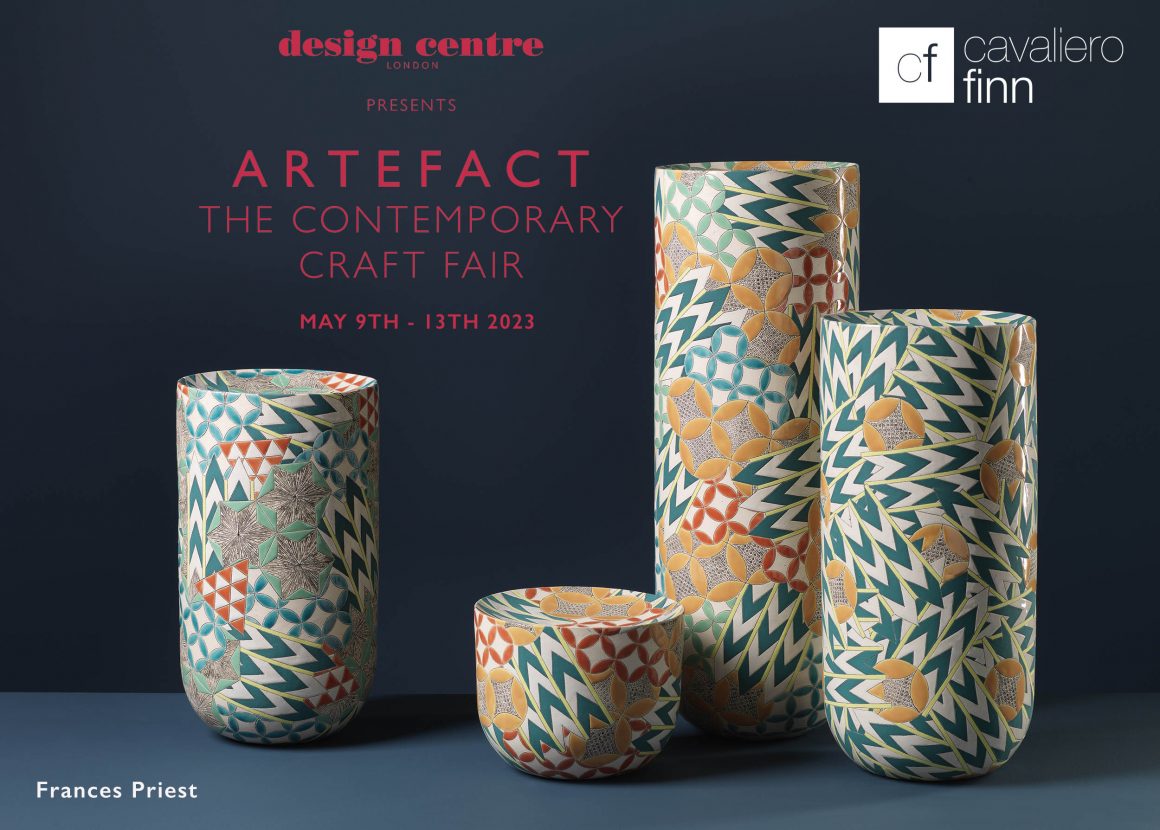 Cavaliero Finn will be including my work in Living with Colour & Form at Artefact, Design Centre Chelsea Harbour London 9th – 13th May 2023.
Cavaliero Finn is pleased to participate in the third edition of Aretfact at the Design Centre Chelsea Harbour as part of London Craft Week. The gallery will present a series of curated vignettes designed to explore the psychological benefits of living with colour and form.

Living with Colour and Form will feature work by artists: Angela Charles, Barry Stedman, Björk Haraldsdóttir, Cecilia Moore, Daniel Reynolds, Frances Priest, Hannah Tounsend, Helen Ballardie, Ikuku Iwamoto, Jaejun Lee, Katharine Swailes, Mimi Joung, Tim Martin, Simon Gaiger and Soledad Christie. Also on show will be ceramic sculpture by Alice Foxen who will be debuting her work with Cavaliero Finn at Artefact.
As part of the Artefact talks programme I will be contributing to a panel discussion on colour, chaired by Grant Gibson and including textile designer, Majeda Clarke and colour consultant, Justine Fox. 3pm, 10th May 2023.
For details on available work: https://cavalierofinn.com/exhibitions/
For details on the Artefact talks programme: https://www.dcch.co.uk/artefact-2023/