The Tiled Corridor is an Edinburgh Lothian Health Foundation commission for The Royal Edinburgh Hospital, an NHS hospital specialising in mental health. I have designed and created the work in collaboration with tile manufacturers Craven Dunnill Jackfield.
The concept for the commission recalls a golden era in decorative tile use, responding to historical research into two Victorian tiled stairwells in Craig House, former site of the Royal Edinburgh Hospital. This research was also supported by curator Gillian Crumpton at The Jackfield Tile Museum in Ironbridge.
The overall scheme contains approximately 2500 tiles manufactured by Craven Dunnill Jackfield, plus 300 tiles made in my Edinburgh studio, covering an area of approximately 14m x 2.5 meters. The project was managed by Becky Brazil and installation was undertaken by Peter Navratil of Recraft.
photography by Shannon Tofts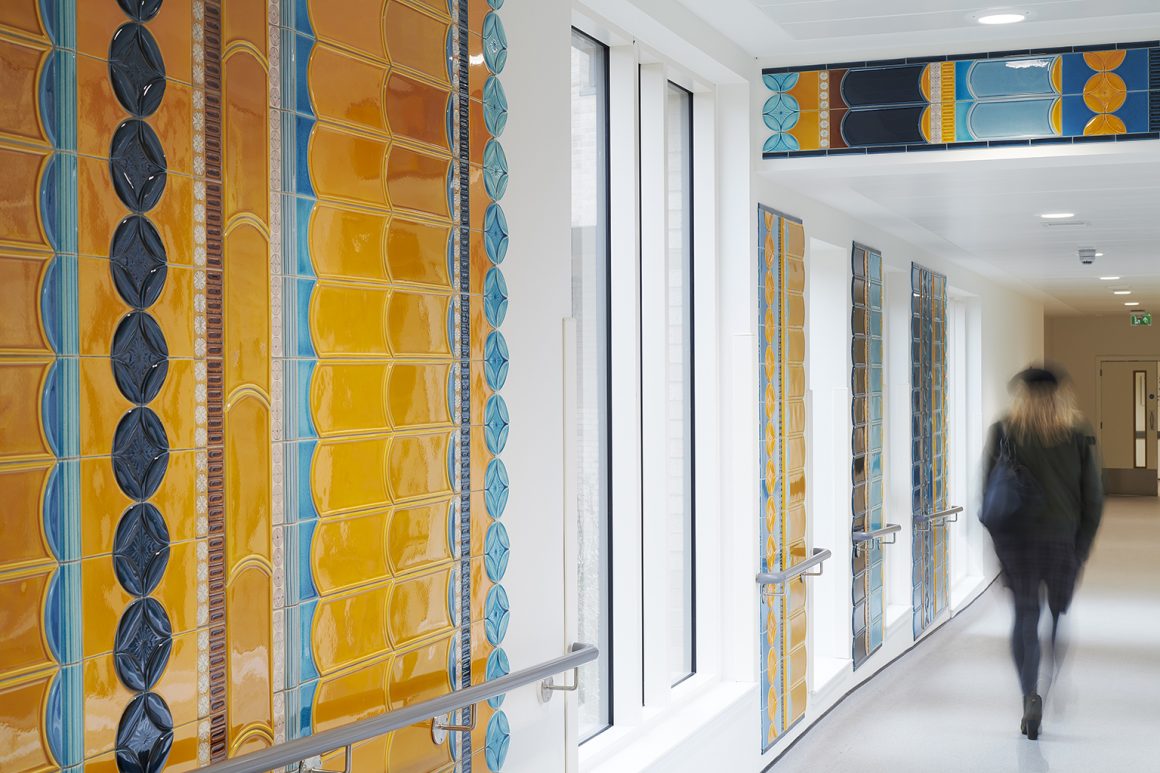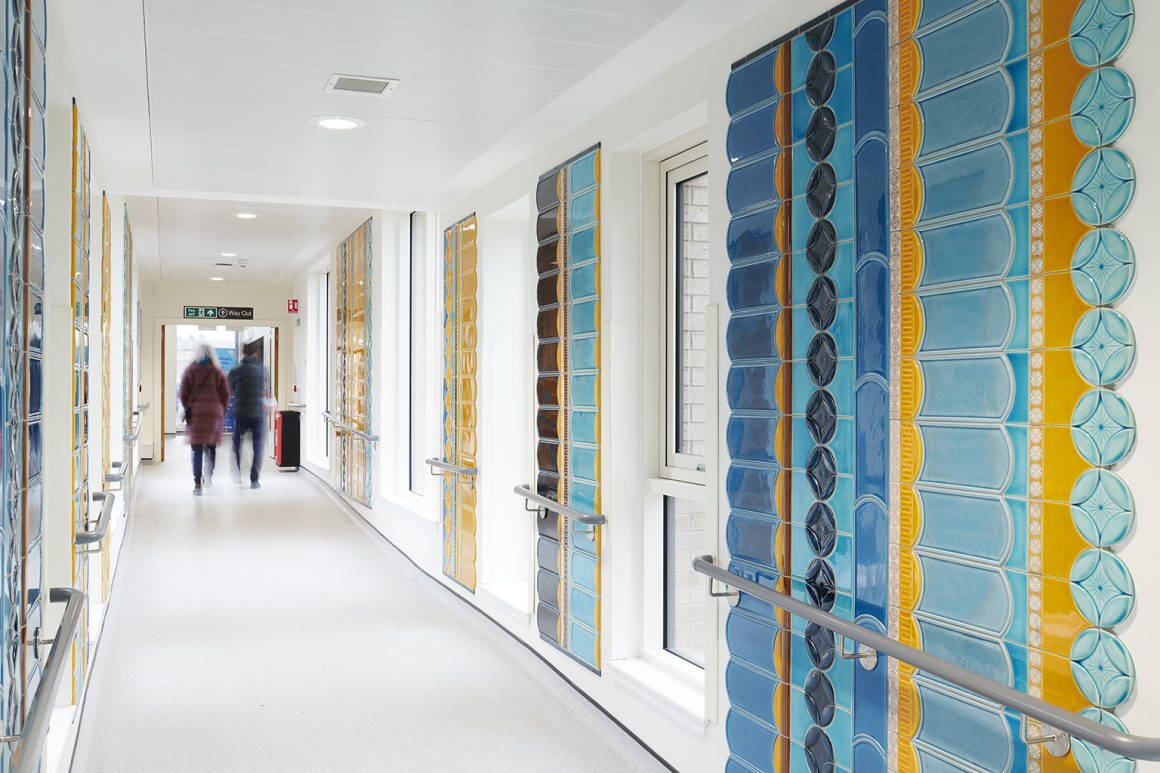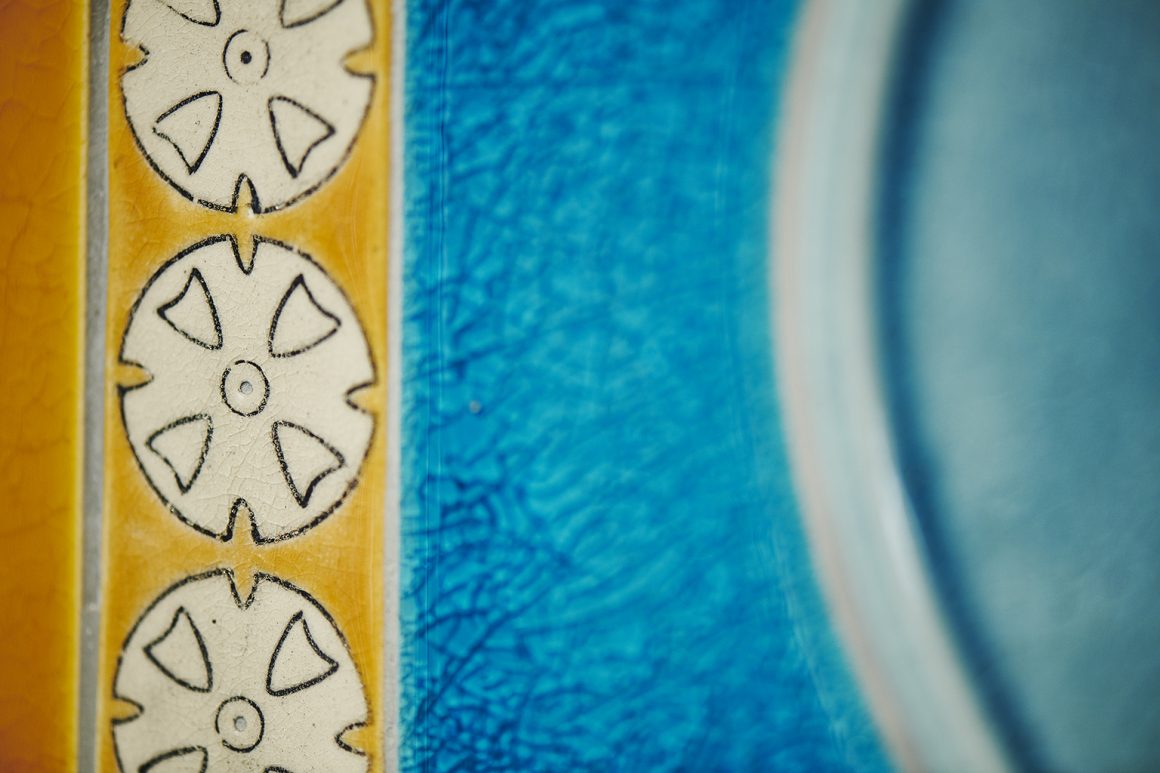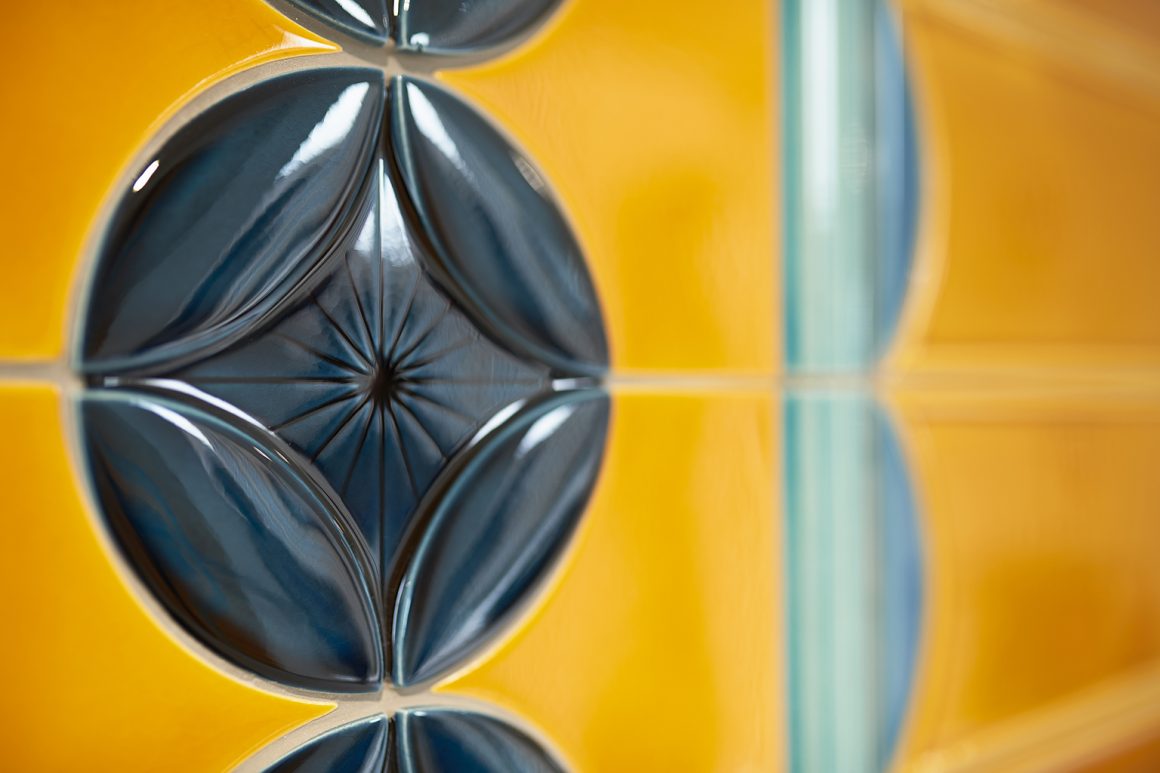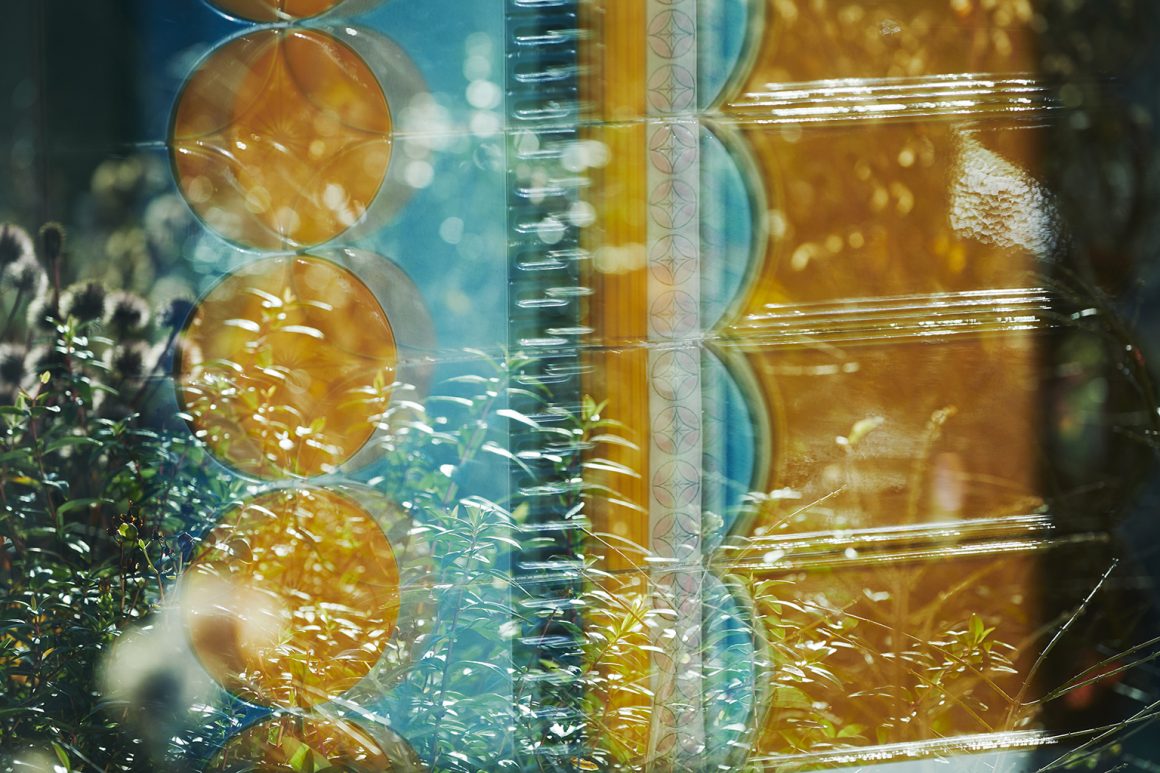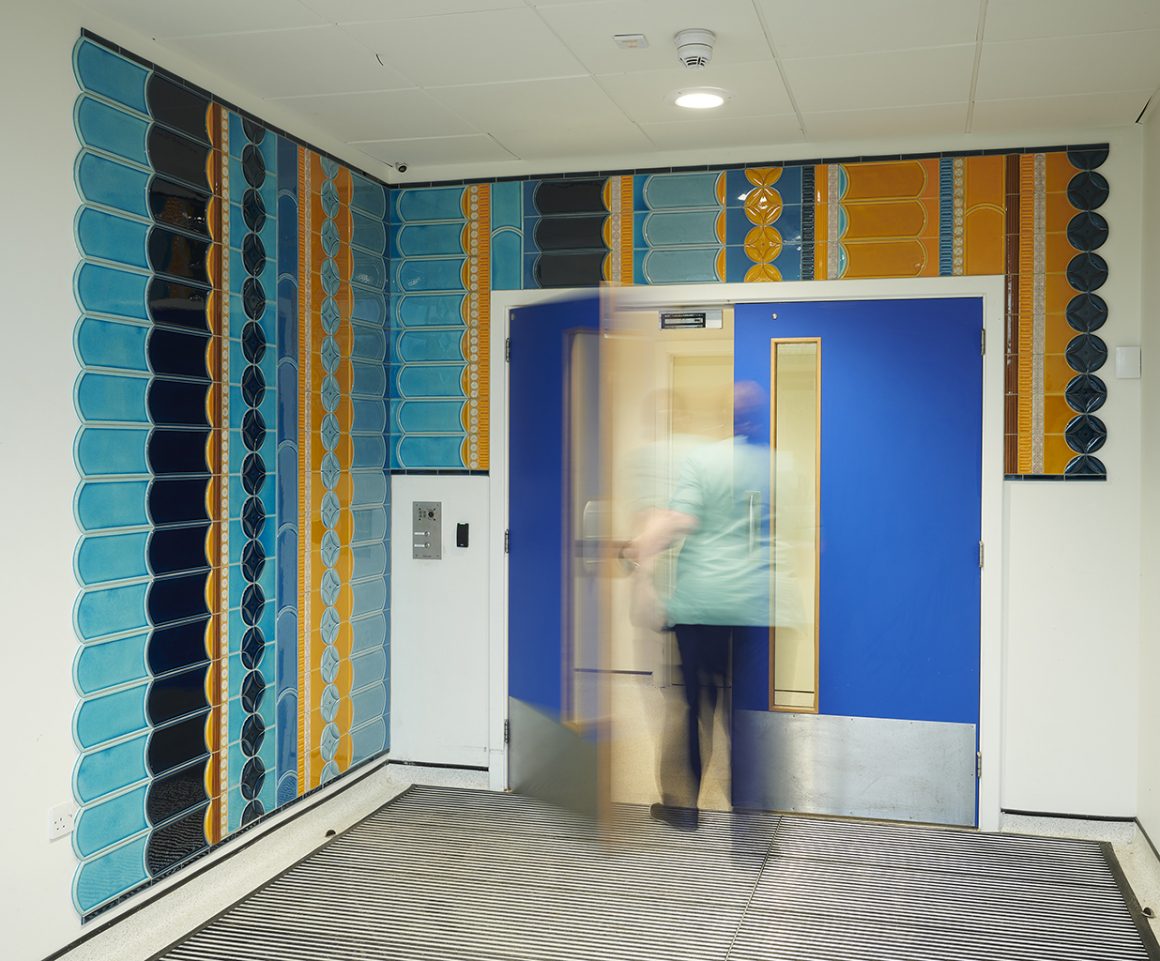 "The artwork transformed that corridor from a very clinical to a very warm, colourful space. Excellent!" 
 "the tiles make such a difference and really soften the clinical feel of the hospital"
 "they bring colour into the hospital – they are absolutely beautiful"
Patient Comments
 "It has been a real delight to engage Frances on this project, from engagement with staff and patients, through research and design, to the detailing of final install.
We're delighted to have been able to commission this striking piece, which couples the rich tradition of decorative ceramics in hospital buildings of old with a stunning contemporary craft practice"
Susan Grant – Arts Manager Edinburgh & Lothian Health Foundation
"The tiles have been so well received by patients and staff alike, they have brought colour and interest to the entrance of the hospital which is no longer a blank canvass.  The design, quality and craftsmanship of the tiles is of a very high standard with the layout and subtle change of colour along the length of the piece works really well and keeps interest every time you walk past."
Tim Montgomery – Director Royal Edinburgh Hospital
 "Frances's empathy with ceramics and her creativity meant she was able to push the normal boundaries of design, arriving at something new and contemporary."
Adrian Blundell – Managing Director Craven Dunnill Jackfield