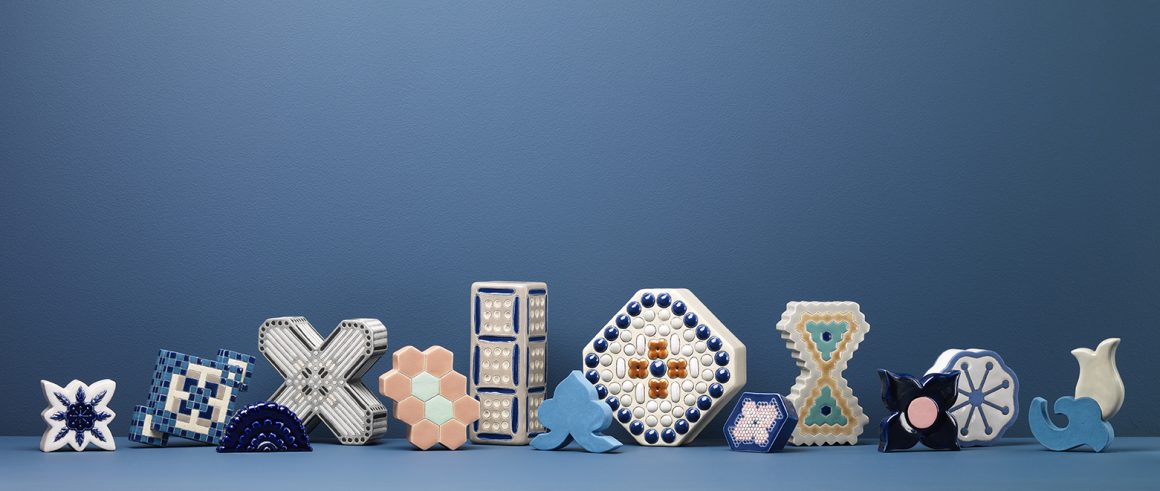 Collection|Kirkcaldy Patterns i, is now installed in the Edinburgh Hematology Centre as part of a curated scheme of works commissioned by Edinburgh & Lothian Health Foundation and Round Table Projects.
The work explores the industrial heritage of the Firth of Forth, through research into museum collections and archives relating to the prolific heritage of Kirkcaldy, once renowned for its linoleum and ceramic manufacturing.
Taking inspiration from motifs found in linoleum pattern books and transfer decorated ceramics, I created a collection of ceramic forms for the relatives' room of the EHC. The work is presented as a cabinet of curiosities, designed by furniture maker Jonathan Pang. The collection is both contemporary and familiar, gently evocative of treasured ornaments on a mantlepiece.
Film by Cro & Kow
Photography By Shannon Tofts